Creating the Perfect Glamour Eye
09/14/2021
Glamour Eye Shadow Application
If you're looking to impress others with your stunning eyes at a social outing, giving yourself glamour eyes is an excellent way to do so. Sadly, many people don't have the slightest idea as to how to give themselves a glamour eye look (or do it properly). Thankfully, we're going to give you some of the tips you'll need to turn heads at your next social outing.
What You'll Need
Color Selection – Feel free to use any color for the glamour eye effect, but it's important to have three shades of the same hue to pull it off. For example: A classic smoky eye look can be created with gray or black, but brown and bronze can be used as well. Using a dark smoky color, a medium base color, and a light creamy color is essential for the look, so try to avoid using colors that are too bright. Glamour eyes are meant to accentuate; They are not intended to distract.
Supplies – What you'll need to achieve the look are: loose powders for blending and pitch black eyeliner for accentuation. You can also use liquid eyeliner, cream, a pencil, cream shadows, or pressed powders. As for applicators, you'll need some good quality brushes including a soft brush for blending and firmer brush for creating darker lines. You will also need eye shadow primer and concealer as a base (before you start working on your glamour eyes). If you happen to make mistakes, keep q-tips or makeup remover on hand to make corrections.
Creating Glamour Eyes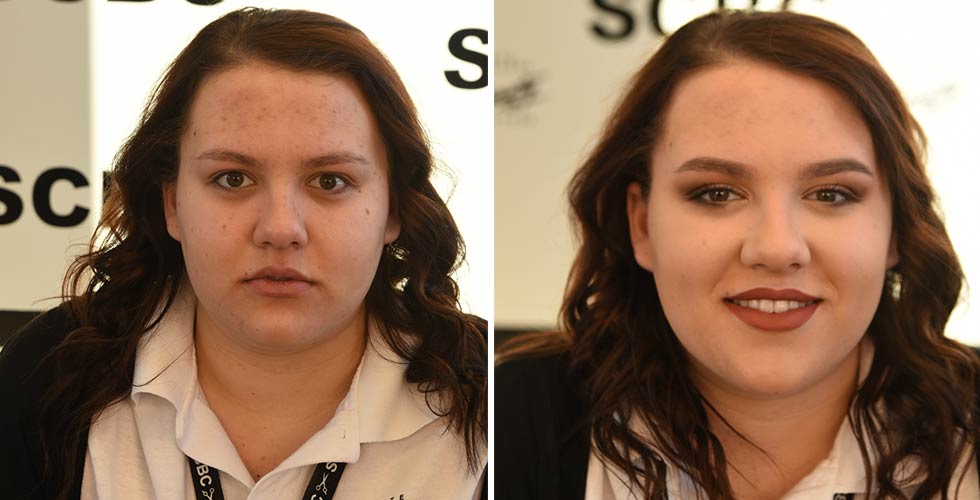 Apply base makeup first. In order to achieve the glamour eye look, a neutral palette should be applied beforehand. Dark or red spots can be hidden with concealer, then put on a powder foundation and let it set in.
If you want add dimension, place light shadow in the corner of the eye and/or use highlighter along your brow bone.  It's important to apply both dimension patterns lightly.
Make sure that the eyebrows have been well-colored and shaped, as this will bring more attention to your eyes. If your brows are too light or too thin, the effect will look too unnatural or dark.
As words can only do so much when it comes to creating the effect, this video eloquently shows the application process.
If you're looking to learn more glamour tips or plan on taking your beauty expertise to a professional level, the State College of Beauty Culture is exactly what you're looking for. Offering varying degrees within the beauty industry, the State College of Beauty Culture is where you can learn all of the tricks of the trade. Feel free to contact us today for more information.